Floatation has grown exponentially as a popular form of therapy for wellbeing. Many are discovering the benefits of regular sessions in a float tank for physical wellness, mental health and relaxation, which means the demand for access to float centres is going up.
If you're reading this, chances are you're already curious about what it might be like to take the plunge and start a float business.
Maybe you've only recently discovered the wonders of floating, and you're at a point in your life where you're considering making some big changes to your career and lifestyle. Perhaps you've been floating regularly for a while, or you already work in the wellness industry in some capacity, and want to expand into floatation, to create a career around your passion.
We recently caught up with some of our clients who have start float centres with i-Sopod, in different locations around the globe. We wanted to find out what motivated them to start their business, and how they're doing today.
Here are some of the top reasons our clients came back with as to why they opened their float centre:
A passion for floating and for wellbeing: wanting to spread the amazing experience and healing benefits of floatation.
Personal healing journey: a transformative experience through floating which inspired a lifestyle change.
Opportunity: seeing gap in the local market.
'My first float session had a huge impact on me, so much so that I knew then that we would open a centre one day. After 5 years of floating and a short term contract coming to an end I knew it was time to take the plunge.' Michael.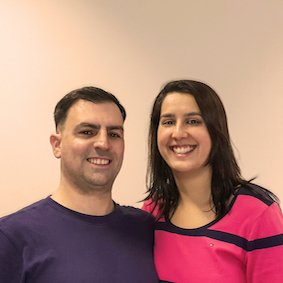 Michael and Tina
Opening a float centre: is it right for you?
Starting a new business is always going to involve some level of risk and challenge. With all the planning and preparation you can do, there will still be some unexpected obstacles that arise along the way. The unexpected is to be expected!
'You will have doubts before, during build-out and after you open. Its all very normal. Whether its a float center or a business selling coloured widgets, this is not for the lazy, the faint of heart, non-believers in self or for those that want to make a fortune overnight. If this is your dream, then GO FOR IT. Nobody achieved a dream by just dreaming!' Ray Thoma, Floatspot US.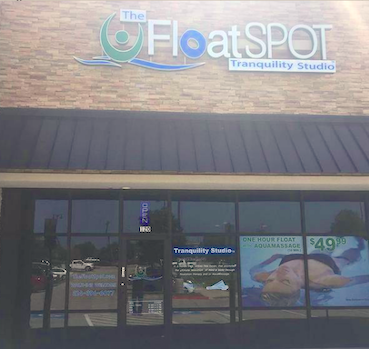 When starting a business venture you are taking a leap, and so it's normal to have doubts. The best thing you can do first off is make sure that you've done your research, and are on top of all the aspects of the venture which are within your control.
Are you willing and ready to take the plunge, and to face the obstacles that might arise?
5 Top Tips For Starting A Float Business
Here are 5 pieces of advice on starting a float business from successful i-Sopod clients:
1. Float, float, and float some more!
'Float at a few centres to see what elements you like about each one so that you can incorporate it into yours' Hannah, Oxford Floatation Centre UK.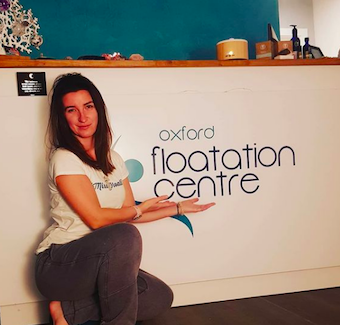 Visit float centres all around the country, not just in your area. Find out what you like and don't like in other float businesses.
Plus, regular floating sessions can be a great tool for creativity and inspiration…
2. Be well prepared for the build out.
Plan your build out properly, as it can be very expensive, and the salt can cause damage if you're not careful. 'Your due diligence now is your insurance policy for later.' Ray, FloatSpot US.
'It was the build out I struggled with, even though my husband is a builder; he likes very precise details to work to, and without having seen many float centres we couldn't picture how best to make ours, so I just went with my gut.' Hannah, Oxford Floatation Centre UK.
3. Don't expect it to be a float…
As with any business, there will be hard work involved. The process of starting and running your business is not going to be like floating in a tank..!
'We are like swans on the surface, so calm and serene, but under the water there's a whole lot of padding to ensure everything is calm and serene for clients. You need to fully understand what it takes to run a float centre. How much cleaning, washing, and lugging bags of Epsom Salt around.' Camille, FloatSpa, UK.
4. Get the word out.
Depending on where you're opening your business, floatation is not something which is on everyone's radar. 'Do not expect people to show up simply because you exist.' Jeremy, FloatSA, US.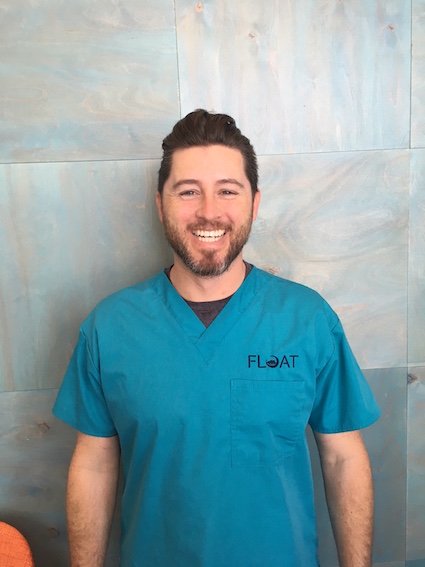 'The main obstacle was to be taken seriously by the public as a tool for mental and physical wellbeing. We worked hard and did a lot of networking, press and radio to educate people and support local groups.' Michael, Floating Point UK.
Going the extra mile with marketing when you're starting out will pay off: 'I spent a lot of time networking and marketing, preparing a customer journey and ensuring clients had the best possible experience. I knew I could get people through the door, I just needed to try.' Camille, FloatSpa UK.
5. Don't be afraid to ask questions.
'Call up different manufacturers and ask tough questions. If you don't like their answers, don't waste your time. You need to feel comfortable with the product that you're betting everything on.' Ray, Floatspot US.
'Talk to float centre operators to have a full understanding of the business and what will be required.' Jeremy, FloatSA US.
Expect your lifestyle to change… radically!
Finally, remember how much your life is about to change. When your career is about providing others with wellbeing, you can leverage this to improve your own lifestyle too.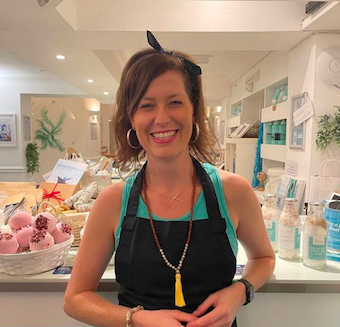 'Everything has changed, it's also why I re-trained in behavioural science. I wanted to understand why and how we change – to help clients achieve the same.' Camille, Floatspa UK.
'We have both become more health conscious and aware of the need to make time for ourselves, we can't help and support others without looking after ourselves first. It is important when running a business to step back and take time out to gain a new perspective on things.' Michael and Tina, Floating Point UK.
Embarking on a new business with float tanks can be a truly rewarding experience. You will see how much of an impact you're having on people's lives every day.
'The response from people has exceeded my expectations. The way they emerge like new people, comfortable and happy.' Hannah, Oxford Floatation Centre UK.
'It's knowing that we are using these amazing tools to help others, the way the pods helped us when we started on our float journey.' Michael and Tina Floating Point UK.
Choosing Your Tanks
You want a supplier who's going to be with you for the longevity of your venture. And we're proud to say that's what our clients most value about us: 'i-Sopod were very supportive in terms of working with us and the layout of the centre. i-Sopod were easy to talk to and understood our vision from day one, the marketing info they gave us really helped.' Michael, Floating Point UK.
'I floated in an i-Sopod and then spoke to two other tank manufacturers but felt most comfortable with Matt and Tim at i-Sopod.' Hannah, Oxford Floatation Centre UK.
'Their professionalism and years of experience in the float industry means they can provide support from a technical and business perspective. The pods are amazing, easy to maintain and the floating public love them.' Camille, FloatSpa UK.
At i-Sopod we do our best to ensure our clients are supported throughout their journey. We provide consultation for your build-out, and advice on budgeting and marketing. And after installation, we'll keep in touch to make sure all is running as it should, and for any troubleshooting along the way.
Hopefully you've gleaned some useful tips for starting your float business, and you're now feeling inspired and motivated to get the ball rolling!
Still have questions? Get in touch for a chat.
Big thanks to Camille at Float Spa, Hannah at Oxford Floatation Centre, Michael & Tina at Floating Point, Jeremy at Float SA, and Ray at The Floatspot.